Living in Modinagar (India 2 of 5)
We left Delhi after a few days for Modinagar. It took 2 hours to reach the town that would be our base for the next 2 months.
We would be staying on the ancestral home of the Modi family who developed Modinagar from a sugar and textile factory. The center of the town is the main busy road road. Large trucks, auto rickshaws, bicycles, and carts pulled by buffalo and horses all weaving in and out of each other. The beeping of horns would never stop.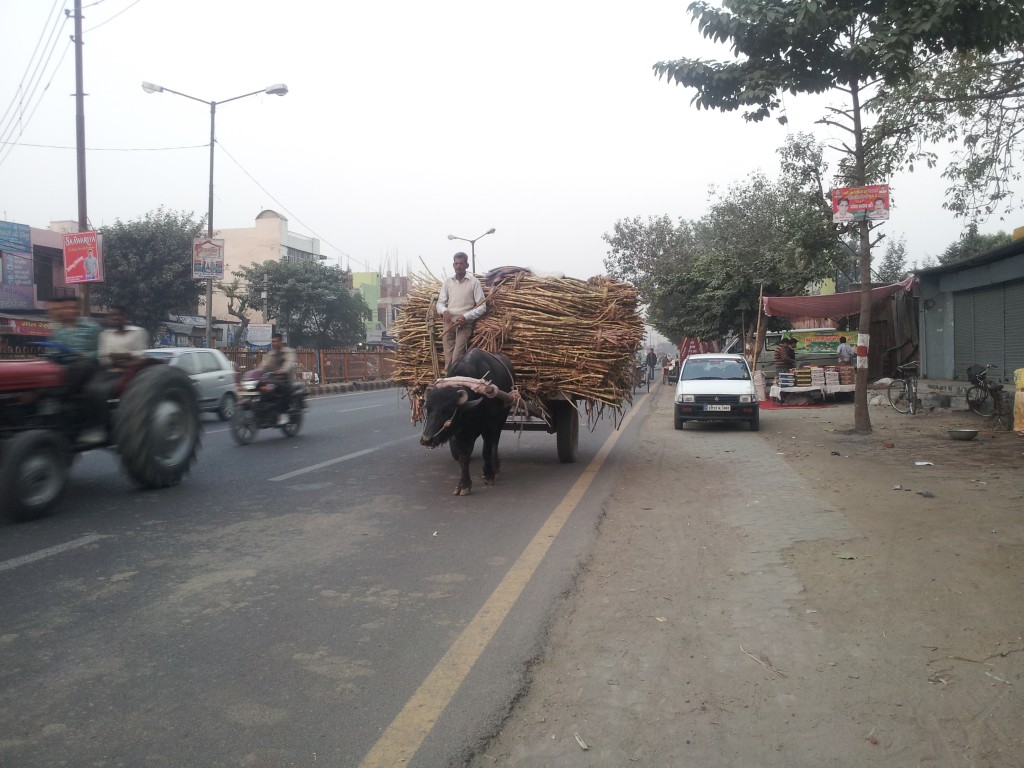 The house we were staying in was more like a hotel. Built in the 1930's the house had been extended to accommodate the large family. Covered in petal leaf concrete wall blocks which had become a playground for monkeys and squirrels. There was also a great view of the Sugar factory next door.
We where lucky enough to be in Modinagar for Diwali. The whole town was lit up with lights hanging down from buildings and fireworks going off down every street. I could see why people were warning us not to go out onto the streets. Firecrackers were being thrown in different directions including under cars. It was a brilliant atmosphere, everyone had come together with there families to celebrate. We watched from the roof which the monkeys seamed to have vacated for the evening.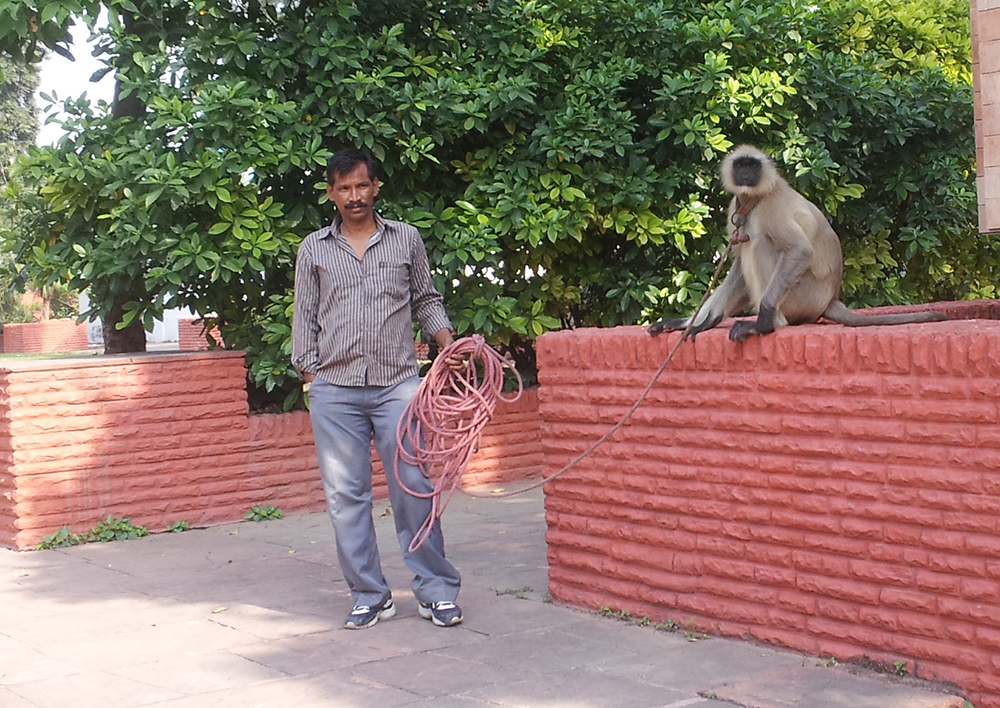 The Monkeys took a while to get used to. We were warned not to make eye contact or to go out into the garden without a stick. This is the guard Monkey. He is a different species from the other monkeys with massive teeth. He travels around to different houses on the back of a bicycle to scare of the other monkeys. The monkeys were intimidating at first but after a while you just learnt to ignore them so they would ignore you. I still made sure I had a stick on me when drawing on the roof just in case.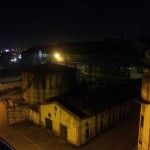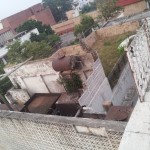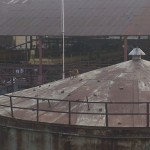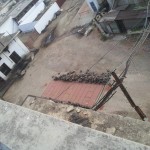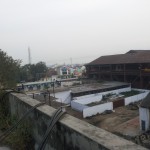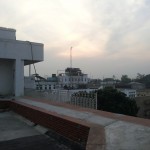 Before I got to India I was thinking about whether I would be inspired to start using colour in my work. When I reached Modinagar however I was met by countless industrial structures to fire my imagination. The muted colours and silhouetted structures were  ideal source material for my drawings.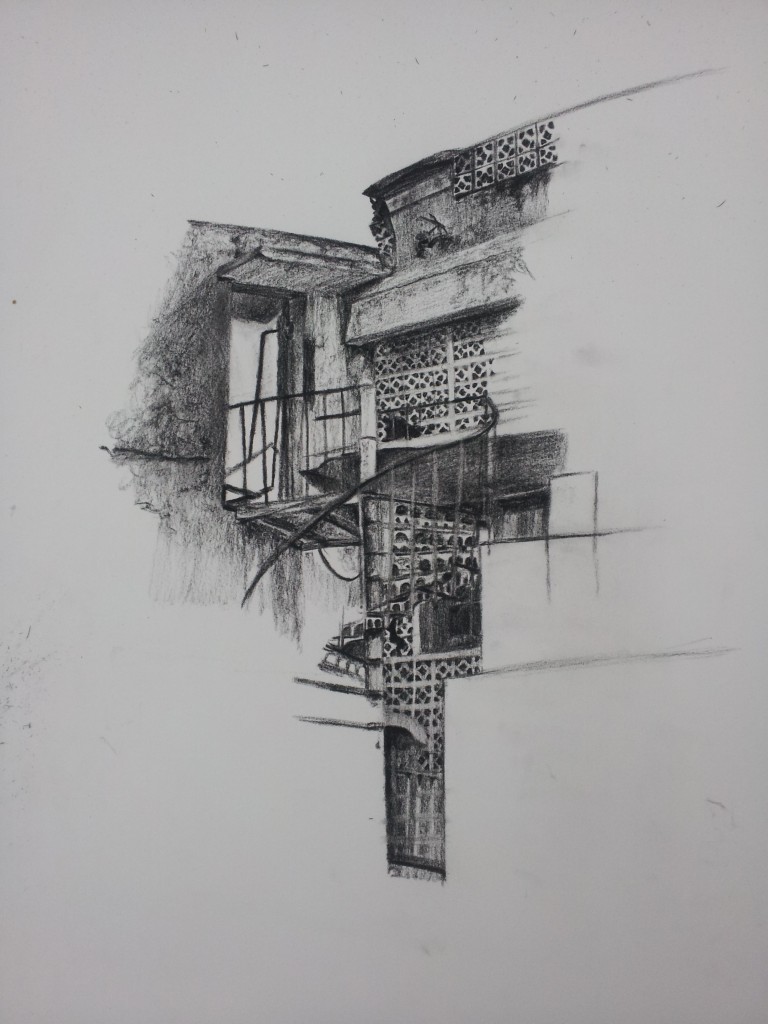 Modi Bahwan, compressed charcoal on somerset paper, 2013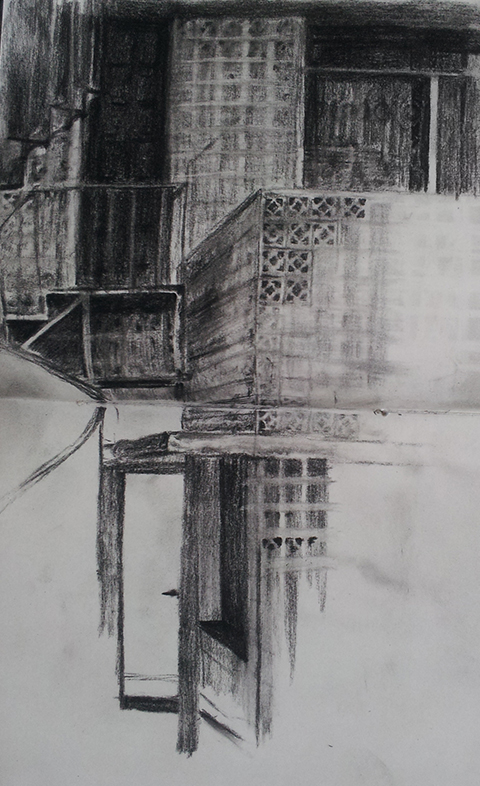 Compressed charcoal drawing in sketch book